Other Support Services

Here are some additional services that we provide: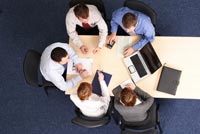 Escrow services: we can act as a trusted escrow agent to hold assets that will be exchanged in a business transaction.
Wealth Management: We can assist you with your tax planning, portfolio management, estate planning and coordinate legal resources from our network.
Assist you with setting up an office in Cyprus
Provide fully serviced offices for your use
Company searches
Attend meetings, and if required, negotiate on your behalf
Provide conference facilities
Enjoying Cyprus:
When you visit Cyprus, we would like your experience to be complete and hassle free. We can arrange for you hotel bookings, tours, car rentals, reservations or any other request that you may have.
If you would like one of our professionals to contact you at a time convenient to you, then please drop us an email with your name, contact details, suitable calling time in your time zone (please specify country you are calling from) and it will be our pleasure to contact you at your preferred time.