Business Advisory Services

Audit
we can recommend an audit firm licensed in Cyprus and a member of the Institute of Certified Public Accountants of Cyprus (ICPAC), can undertake audits of any nature, from the most simple to the more complex, in order to comply with local reporting requirements.
Business Advisory Services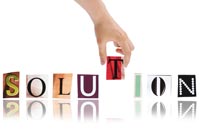 The fluid nature of business requires organisations to apply changes or make adjustments to keep abreast of the market they operate in and remain competitive for the short and long term. Our experienced and knowledgeable team can support your companys' strategic decisions and advise you on:
Mergers & Acquisitions
Restructuring of businesses
Corporate finance (project finance, raising finance and restructuring finance)
Business plans
Sale of businesses
Business strategies
Audit of internal company operations and procedures (business assessment and valuations)
Support companies that are aiming for listings on International Stock Exchanges
Due diligence
Voluntary Liquidations
*

Immigration Services for expatriate employees (and families) from abroad for short term and long term assignments. Including obtaining resident and working visas, registration with the tax offices, and obtain tax codes.
Personnel Recruitment services
*We at Guricon take the extra mile and can assist your expatriate employees with:
Finding accommodation
Setting up of utility services (Telephone, broadband, water and electricity)
Assist with schools for the children
Arrange car rental or lease
Personal banking
…and much more
If you would like one of our professionals to contact you at a time convenient to you, then please drop us an email with your name, contact details, suitable calling time in your time zone (please specify country you are calling from) and it will be our pleasure to contact you at your preferred time.